Do you feel like making your own Heavenly Bed at Westin?
The Westin Hotel chain is now offering you money to make your own bed!
If you ever plan to spend a night or two at
Westin Hotels & Resorts
in North America, you will now be offered up to $5.00/day voucher for meals or club points to forego housekeeping. The
Make a Green Choice microsite
touts the green benefits of the promotion. As Westin is part of the
Starwood Hotel & Resorts
brand, the club points available for those who opt in are
Starwood Preferred Guest (aka SPG)
points.
The $5 a day can add up quite quickly, if you are a frequent traveler and spending multiple nights in the same hotel chain. And let's be perfectly honest here - who really needs their room cleaned every day anyhow? There are enough towels in the room to last several days and most of us are quite hygienic to avoid daily bed sheets being changed.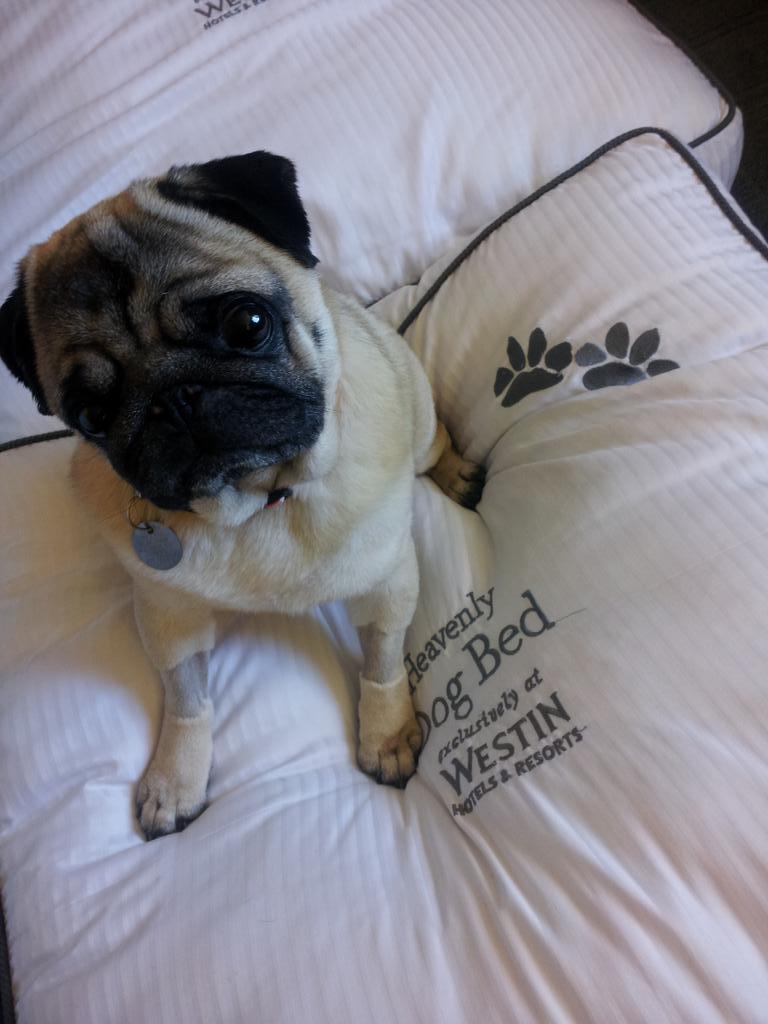 Do I get a treat for making my own bed?
Undoubtedly what Westin is doing will spread amongst other competing hotel chains, where the practice of incentifying customers with discounts, in order to pass on expected hotel services, will become the norm. Arguably, this could be yet another silent war to reduce the costly requirement of human labour in society, but ultimately, in the era of reward points, it will likely be widely popular among consumers.
At Westin, the front desk staff will offer you this incentive once you check-in, but thereafter they place the onus on you to bring down your coupons upon check-out or earlier in order to cash-in. If you forget these coupons in your room, or misplace them somewhere else, then your benefit becomes null and void and the hotel wins free and clear.
The program is also loaded with restrictions. You can't, for example, use your $5 towards an alcoholic drink. While you can use the coupon at the local Starbucks, how far does that $5 go? A small coffee, perhaps?
And how green is printing all those coupons? "If this was a truly green choice there should be an option not to get the cards and for Starwood to just post the points or take $5 off your bill for services. It can't be that hard to do it electronically and it would save paper," argues OasisNYK on
FlyerTalk
forums.
Regardless, the truth is in how the program is working out - from the customer's perspective. A quick read of the
Make a Green Choice Issues thread
in the FlyerTalk forums reveals many inconsistencies, from coupons promised but not delivered and hotels running out of the cards, to inadequate garbage cans for guests to dump their own trash in to promised SPG rewards not assigned. Or how about the room cleaning that takes place despite opting in - or, worse, no room cleaning for guests who opt out of the program entirely? It does seem guests are spending an inordinate amount of time chasing down the supposed benefits of going green.
The hotel's argument is about "making a green choice" but let's get real: ultimately, this about saving money and passing a (small) portion of such reductions onto the consumer. Is it worth it to you as a guest?
Look for Westin Hotels & Resorts to extend their program globally later on next year. Let's hope they make it a whole lot greener (goodbye paper cards?), simpler and consistent before doing so.
Related resources: